Send money online with ease
We make it simple to send money to your loved ones with Ria. Use our calculator to get started! You'll get a $0 fee on your first transfer by using the promo code: HELLORIA at checkout. Terms and conditions apply.
Online money transfer in 4 easy steps
At Ria Money Transfer, our mission is to get your money where it needs to go – in the quickest, most affordable, and easy way imaginable. Here's how to send money online with Ria Money Transfer:
1. Add the recipient's info
Fill out the name, address, and phone number of your receiver. Sending directly to someone's bank account? No problem. Just include their bank name and account number, too.
2. Add payment information
Add your payment information. You can send money with a credit card, debit card, or bank account. Some payment methods are more affordable while others are faster. For example, when you send money online with a credit or debit card, your transfer typically only takes a few minutes to process!
3. Choose the delivery method
Select how you would like your recipient to get the money. You can deposit directly into a bank account or have your recipient pick up cash from a nearby location – some countries even offer home delivery!
4. Start sending money
Once you hit send, your money is on its way. Remember to check out our useful Track a Transfer tool to see where your money is in the money transfer process.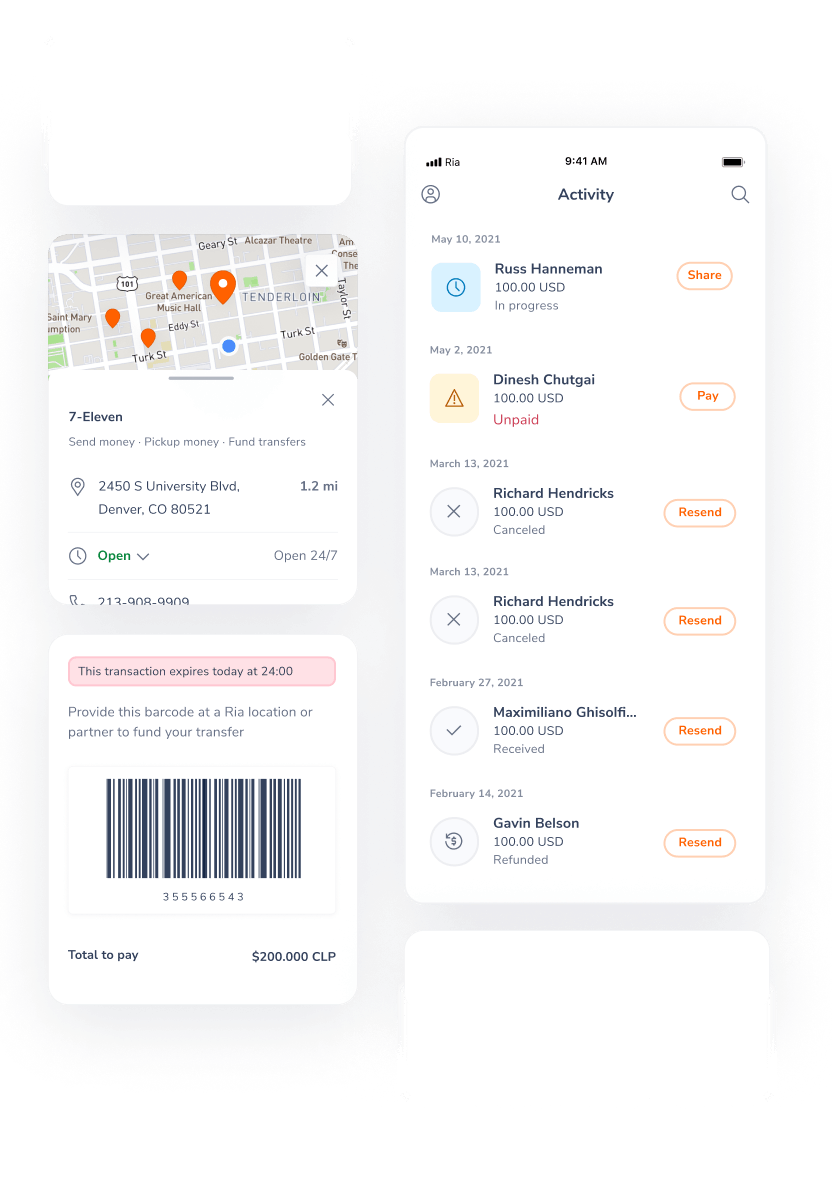 Our mobile app
Send money online from your smartphone
On the go? Download the Ria app for Android or iOS and start sending money online wherever you are. Check rates, make transfers with your or debit card, and send recurring money transfers easily.
Why choose Ria Money Transfer?
💱
Great rates and low fees
Use the online calculator to find out the current exchange rates and fees before making the transfer.
⌚
Available 24/7
Send money online whenever you need it, no matter the time of day, from any device with an internet connection.
🗺️
Wide network of agencies
Pick up your money at more than 500,000 locations in over 165 countries.
🔒
Trusted by millions
With over 35 years in business, we've facilitated more than 1 million money transfers.
4.9 stars on iOS and 4.8 stars on Android
What people are saying about Ria
Great money transfer App!
It makes it so much easier to send money to my loved ones back home and to do any international transactions with just a few taps.
Easiest way to send money
I started using Ria App during the pandemic to avoid social contact. Since then, I have discovered how easy it is to send money to other countries.
I love Ria!
It's one of my two favorite and best money transfer apps. I would recommend everyone who would like to send money abroad to use Ria.
Frequently asked questions about sending money online
1.
How do I send money online from Ria's website?
2.
How do I send money online from the Ria mobile app?
3.
How do I create a Ria account to send money online?
4.
What information do I need to send money online?
5.
Do I need a bank account to send money online?
6.
How do I send money online to a bank account?
7.
How do I send money online if the recipient does not have a bank account?
8.
How long does it take to send money online?
9.
Are there any fees for sending money online?
10.
What are the online money transfer limits?
11.
Can I modify the information of my online money transfer?
12.
How do I track an overseas money transfer?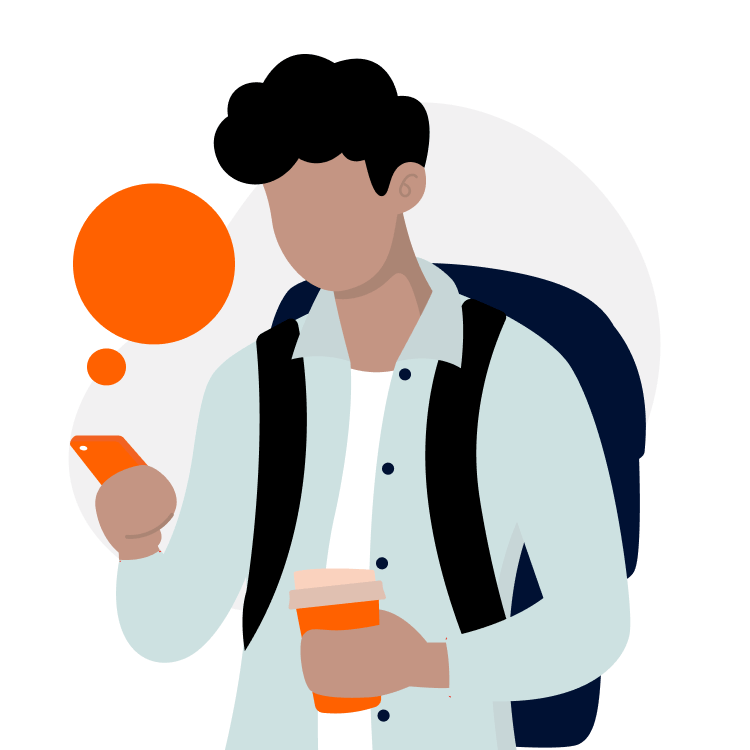 Ria Help Center
Still have questions about online money transfers?
Visit our online help center or contact our customer service. We'll be happy to help you get started.
Get started today
Send money online to 165+ countries
Ria Financial Services. © 2023 Continental Exchange Solutions, Inc. All rights reserved.